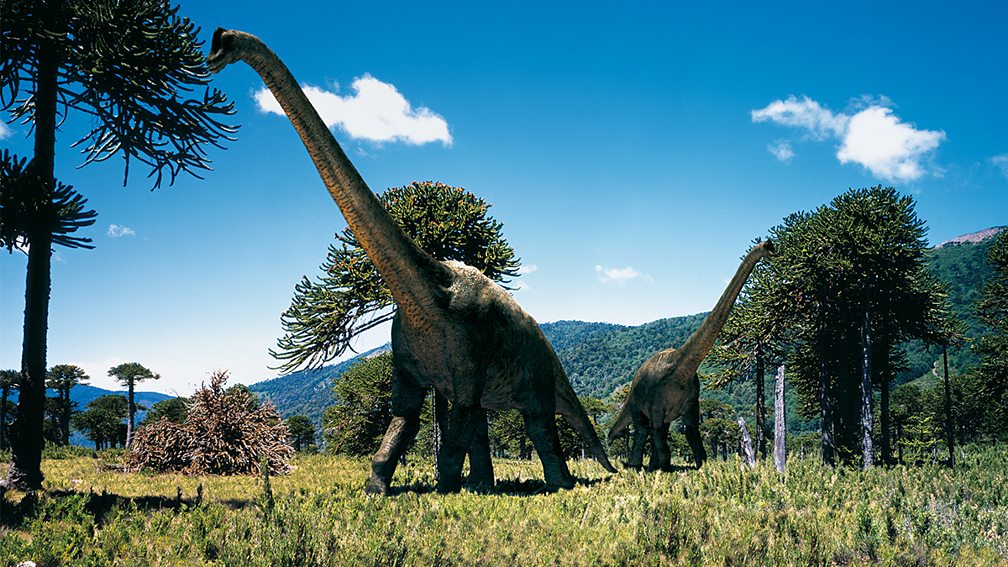 Walking with Dinosaurs is a six-part documentary television miniseries that was produced by BBC, narrated by Kenneth Branagh, and first aired in the United Kingdom, in 1999.
It is the first entry of the Walking with... series and used computer-generated imagery and animatronics to recreate the life of the Mesozoic, showing dinosaurs and their contemporaries in a way that previously had only been seen in feature films.
The programme's aim was to simulate the style of a nature documentary and therefore does not include "talking head" interviews. The series used palaeontologists such as Michael Benton, Thomas R. Holtz, Jr., Peter Dodson, Peter Larson and James Farlow as advisers (their influence in the filming process can be seen in the documentary The Making of Walking with Dinosaurs).
The Guinness Book of World Records reported that the series was the most expensive documentary series per minute ever made. A £40 million 3D film based on the series is currently being produced by BBC Worldwide and 20th Century Fox.
Ad blocker interference detected!
Wikia is a free-to-use site that makes money from advertising. We have a modified experience for viewers using ad blockers

Wikia is not accessible if you've made further modifications. Remove the custom ad blocker rule(s) and the page will load as expected.