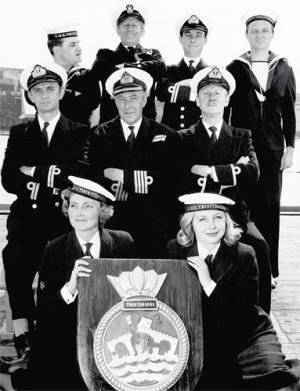 The Navy Lark is a radio situation comedy series written by Laurie Wyman and about the crew of the fictional Royal Navy frigate HMS Troutbridge, which is linked to the frigate HMS Troubridge. (For details of the real ship, visit the HMS Troubridge website).
Ad blocker interference detected!
Wikia is a free-to-use site that makes money from advertising. We have a modified experience for viewers using ad blockers

Wikia is not accessible if you've made further modifications. Remove the custom ad blocker rule(s) and the page will load as expected.