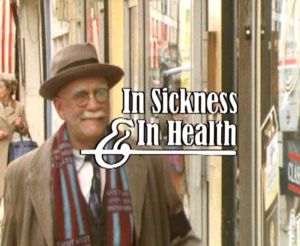 A comedy series by Johnny Speight.
Starring Warren Mitchell and Dandy Nichols.
Alf Garnett has not mellowed with the years and is as bigoted as ever. The Garnetts are now living in a council maisonette, near West Ham football ground, but Alf's lot is not made easy by having to push Else, who has rheumatoid arthritis, around in a wheelchair. It ran for 6 series.
Ad blocker interference detected!
Wikia is a free-to-use site that makes money from advertising. We have a modified experience for viewers using ad blockers

Wikia is not accessible if you've made further modifications. Remove the custom ad blocker rule(s) and the page will load as expected.