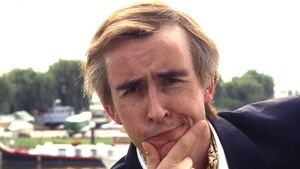 I'm Alan Partridge is a BBC situation comedy starring Steve Coogan, of which two series of six episodes each were produced — the first in 1997 and the second in 2002.
The series followed the titular Alan Partridge, a failed television presenter whose previous exploits had featured in the chat-show parody Knowing Me, Knowing You... with Alan Partridge, and who is now presenting a programme on local radio in Norwich.
Ad blocker interference detected!
Wikia is a free-to-use site that makes money from advertising. We have a modified experience for viewers using ad blockers

Wikia is not accessible if you've made further modifications. Remove the custom ad blocker rule(s) and the page will load as expected.