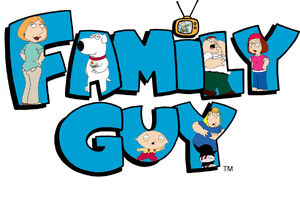 Family Guy is an American adult animated sitcom created by Seth MacFarlane for the Fox Broadcasting Company. The show was broadcast on both BBC 2 and BBC 3 (primarily the latter) where new episodes usually had their UK premier (before the shows other UK broadcaster, Fox), until 2016. The show moved, along with fellow Seth McFarlane show American Dad, to ITV2 once BBC 3 became an online channel.
Ad blocker interference detected!
Wikia is a free-to-use site that makes money from advertising. We have a modified experience for viewers using ad blockers

Wikia is not accessible if you've made further modifications. Remove the custom ad blocker rule(s) and the page will load as expected.